About Us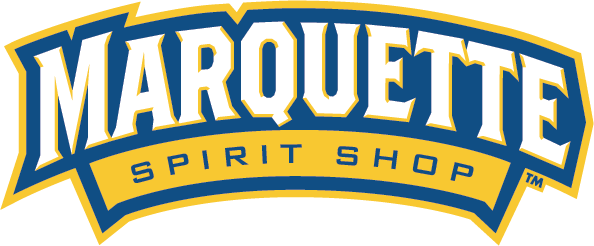 Marquette Campus Store
Stop by and pick up some swag to show off your school spirit! The Marquette Spirit Shop is the official source for licensed Marquette University apparel, from sportswear to gifts. We are open seven days a week and located on the ground floor of the Alumni Memorial Union on the Marquette University campus, so you can get Marquette spirit wear when you need it. Our store hours do vary, so make sure you check below:




Summer Store Hours


Weekdays: 9-4
Saturday: 10-2
Sunday: Closed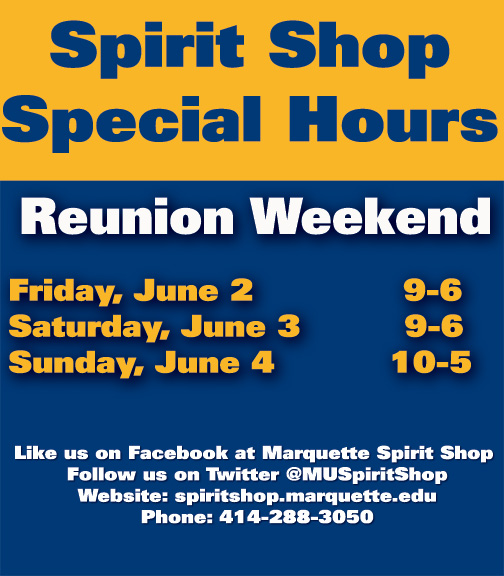 Purchasing Marquette Golden Eagles clothing does more than make you look proud of MU. All purchases at the Marquette Spirit Shop support the Department of Intercollegiate Athletics and Marquette Student Athletes, so you can shop where your dollar matters.

Web Site Customer Service and Business hours:
Weekdays 9-4


If you would like to contact us:
We welcome any questions, comments or feedback that you may have about The Marquette Spirit Shop website, spiritshop.marquette.edu


Sales and customer service:
spirit.shop@marquette.edu
Address and phone:
Marquette Spirit Shop
1442 West Wisconsin Avenue
Milwaukee, WI 53233
(414) 288-3050
Directions:
We are located in the first floor of the Alumni Memorial Union on the Marquette University Campus. Click here to view map of campus.